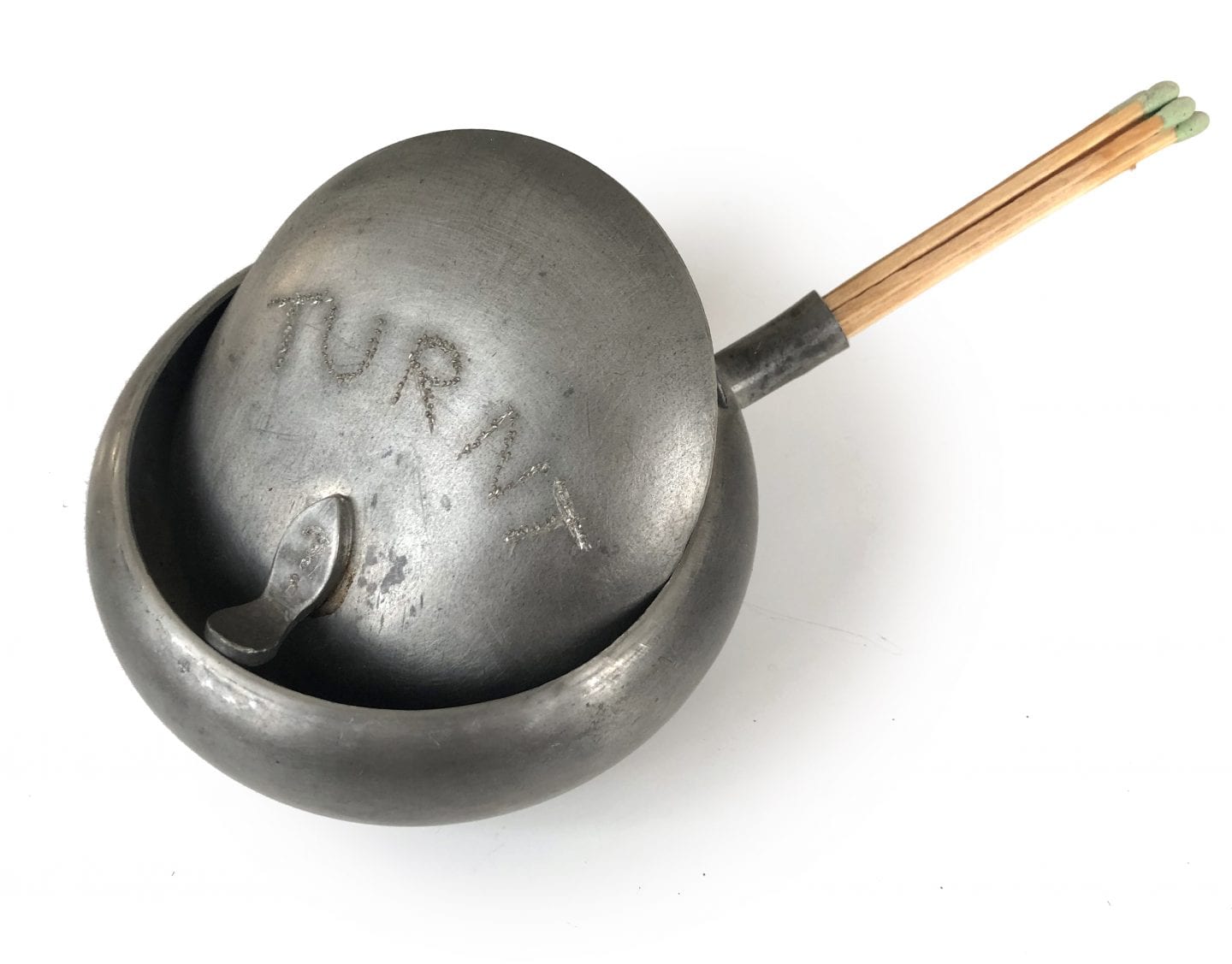 Anonymous (with The Twelve)
"Turnt" (for Turn)
Etched found object, ashes, matches
5 x 6 x 4 inches
2015-16
2019.108
The final phase of Turn, 2015–16, a year-long collaborative exhibition series, where twelve artists took turns transforming a single piece.
For those who missed it—
this piece has been a sculpture,
a modular, kinetic, statement piece,
an act of pure expression.
an interaction with the infinite,
it has been ingested, fired, glazed, reformed.
then: ground to dust, a process piece,
a stage, a video. Expanding still,
it filled this room, a song for every side;
it's history, still narrative,
both read aloud and seen
to itself and by itself,
and sewn up at its seams
now, here, in the unknown,
it asks us once more
how does this end? And
what do we do with it?
See the piece unfold through time at taketurn.us